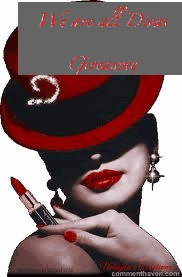 I am hosting a "We are all Divas Giveaway" and am looking for bloggers to join. The cost will be $5.00 for 2 links of your choosing. Additional links can be done for .50 each. The cost goes to the prizes which I am providing and postage and admin costs. This giveaway is tentatively set for May 1st - May 13th ( for Mothers day) The prizes will be ...
First winner:
A Rock n roll couture handbag ( retail 109$)
Second winner: 25$ Restaurants.com gift code
Third winner: 5$ Amazon gift code
If you are interested in signing up please send me your info to officegirl70@yahoo.com
Name
blog url
email
which 2 links you are interested in (or more if you are purchasing them)
in subject line write: We are all divas
No payment yet please. I have to make sure we have enough participants.
you would be required to place button on your page as well as the rafflecopter. you would also be responsible for posting and blogging about the giveaway. This giveaway would be open to U.S. only